PROFILE
Ti Anode Fabricators Pvt. Ltd., (Tiaano®) Chennai, india has established

its operation right from its inception in 1992 with well-equipped latest in-plant facilities & qualified engineers in offering Quality, Economy & Delivery of electro chemical equipments, Engineering equipments and Turnkey Projects under single platform .With over 2 decades of manufacturing and design expertise, it has been providing various solutions in the following fields


Chlor-alkali & Desalination application.
Cathodic Protection (Impressed Current) - ICCPapplication.
Semi-conductors, Anodizing & Metal Finishing application.
Steel processing & pickling application.
Instrumentation engineering application.
Defense, Atomic, Aero & Space, & Ship Building application.,
Electro-chlorination application.
Chemical, Paper, Petrochemical & fertilizer application.
Prawn Hatcheries application.
Drugs & Pharmaceutical application.
Electrical & Electronics application.
By using...


Inert metals of...

Titanium, Tantalum, Niobium, Zirconium, Nickel & it's alloys.
Precious metal oxides of...

Iridium, Ruthenium, Platinum, Tantalum, Palladium & etc.
We perform the work of the highest attainable quality in accordance with applicable codes, standards and customer specifications. We take the phrase of highest attainable quality quite seriously.


DOWNLOAD THE CORPORATE PROFILE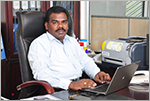 Managing Director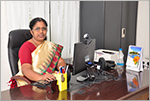 Director Admin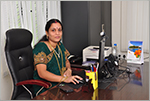 Director Technical